Beginning your own jewelry business may be an exciting and potentially lucrative venture. Not only will you be your boss, but you will also have the chance to produce stunning works of art that other people will like. This is a win-win situation for you. However, despite appearances to the contrary, starting a jewelry business is not quite as simple as one would think. Before you even start, there are many things for you to think about, and if you aren't ready for it, there is a good chance that you will fail. That is why we decided to put up this guide! This guide will walk you through everything you need to know to start a successful jewelry business from scratch. So why wait any longer? Let's get started!
What is a Jewelry Business, and What Does it Involve?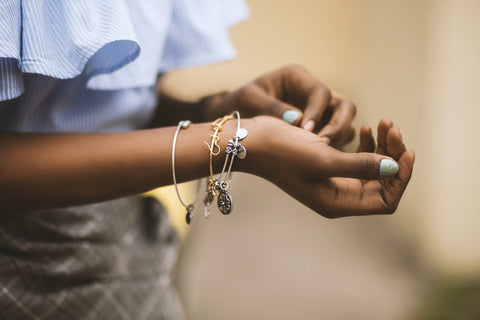 A jewelry business is a company that designs, manufactures, or sells jewelry. The phrase "jewelry" may apply to many items, including rings, necklaces, bracelets, and earrings. In addition to the actual pieces of jewelry, a jewelry business may also sell other related products, such as jewelry boxes, display cases, and cleaning supplies.
A jewelry business can be a brick-and-mortar store, an online store, or a combination of both. A brick-and-mortar store is a physical location where customers can view and purchase products. A website where clients can see and buy things is an online shop. A combination store is a brick-and-mortar store that also has an online presence.
The type of jewelry business you start will largely depend on your personal preferences and goals. For example, if you desire total control over the design and manufacture of your items, establishing a manufacturing firm may be the ideal solution for you. On the other hand, if you're more interested in selling someone else's products, then starting a retail business or an online store may be a better fit.
What Are the Steps for Starting a Jewelry Business?
Now that we've answered the question "what is a jewelry business?" it's time to talk about how to start one. Below, we've outlined the key steps you'll need to take to get your business up and running:
Choose a niche or specialty for your jewelry business: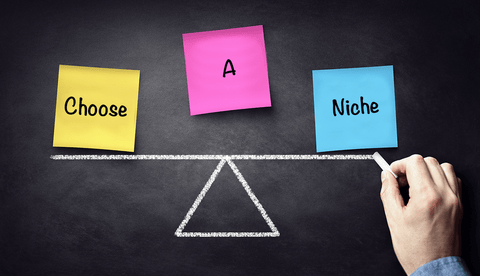 When it comes to jewelry, there are many different types and styles to choose from. To be successful, you need to find a niche or specialty that you can focus on. This will help you to cultivate a loyal consumer base that values your unique items.
Some examples of potential niches for your jewelry business include:
Handcrafted jewelry
Eco-friendly jewelry
Fine Jewelry
Children's Jewelry
Fashion Jewelry
If you're having trouble deciding on a niche, take some time to browse through different jewelry stores and websites. See what kinds of products are currently popular and try to identify any gaps in the market.
Create a business plan: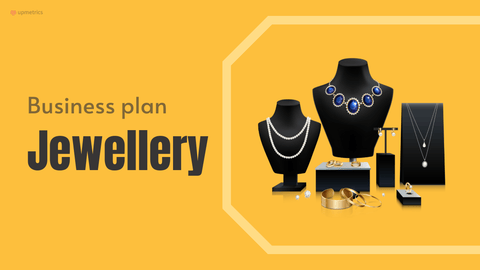 Once you've decided on a niche, it's time to start working on your business plan. Your business plan is a document that outlines your business goals, strategies, and how you intend to achieve them. This is a critical phase since it requires you to consider every facet of your organization, from your target market to your financial predictions. Even if you don't follow your business plan exactly, it's still a valuable exercise.
Create a business budget: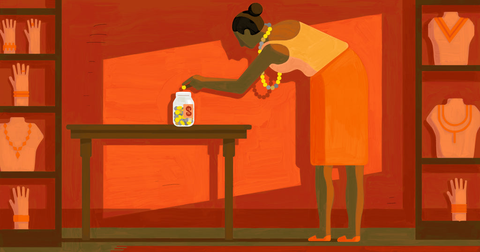 You'll also need to create a budget alongside your business plan. Your budget should consider your start-up costs, ongoing expenses, and how much you expect to earn in revenue. This will assist you in keeping track of your funds and ensuring your firm's profitability. When creating your budget, be sure to be as realistic as possible.
Choose a business structure: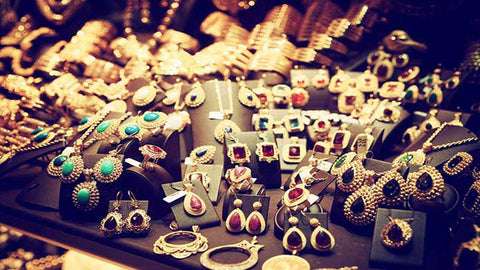 The next step is to choose a business structure for your company. The most common options for jewelry businesses are sole proprietorships, partnerships, limited liability companies (LLCs), and corporations. Each has pros and downsides, so you must carefully examine which is best for you.
Once you've chosen a business structure, you'll need to register your business with the state where you plan to operate. This process will vary depending on the type of business you're starting and the state in which you're located.
Obtain the necessary licenses and permits: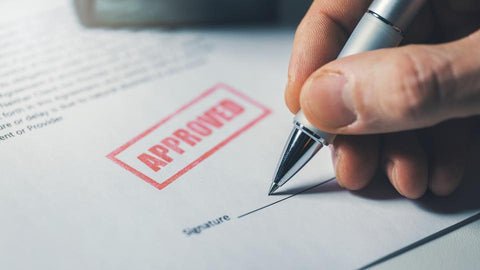 Depending on the sort of Jewelry Company you're beginning, you may need to secure certain licenses and permissions before selling. For example, if you plan to sell your products online, you may need to obtain a sales tax permit.
Contact your local chamber of commerce or business licensing office to find out what licenses and permissions you need. They should be able to supply you with a list of the specifications for your particular business.
Create a brand for your business: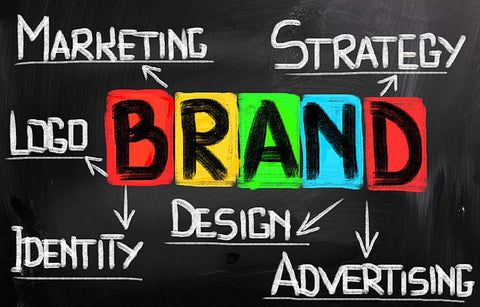 A strong brand is essential for any successful business, including jewelry businesses. Your brand should reflect the unique products and services you offer and be consistent across all your marketing materials.
To begin, choose a name for your company and design a logo that defines your brand. Then, start using these elements on your website, business cards, and social media profiles. Also, choose a color scheme and font that you'll use consistently in your marketing.
Design your jewelry: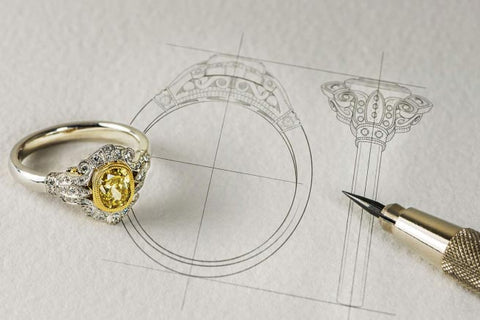 If you're planning on selling handmade jewelry, you'll need to consider your product's design. In addition to coming up with unique and stylish designs, you'll also need to ensure that your jewelry is well-made and durable.
Look at other jewelry brands and see what they're doing. Then, start sketching out your designs. Once you have a few ideas, begin creating prototypes of your products. If you are not a qualified jeweler, you might consider hiring someone to assist you with this stage.
Find a manufacturer: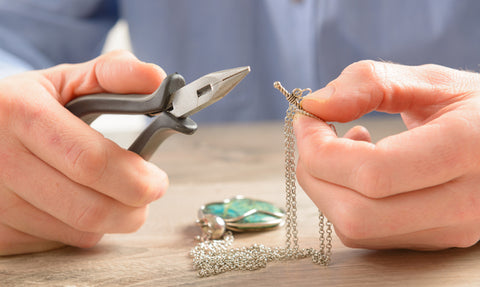 If you're not planning on making your jewelry, you'll need to find a manufacturer to produce it. The best way to find a reputable manufacturer is to get recommendations from other jewelry designers or business owners. Once you have a few names, reach out to each and request quotes for your project. When choosing a manufacturer, consider their experience, quality of work, and price. It would help if you also asked for their work samples before committing to anything. If possible, visit their facility in person to better understand the operation.
If you're selling mass-produced jewelry, then you'll need to find a wholesaler to purchase your products from. Again, the best way to find a reputable wholesaler is to get recommendations from other jewelry designers or business owners.
Open a jewelry store: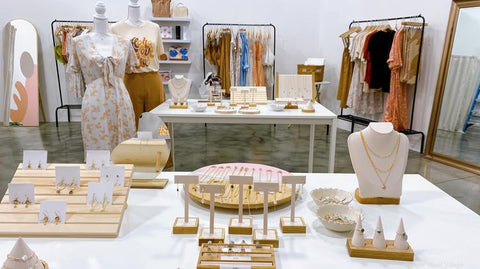 To succeed in the jewelry business, you'll need a strong retail presence. Your jewelry store will be the most productive way to accomplish this goal. Of course, this option comes with a higher initial investment, but it will give you more control over your brand and allow you to build a loyal customer base.
If you're not ready to open your store, you can start selling your jewelry at craft fairs, farmers' markets, and other similar events. This will allow you to test the market and see the demand for your products before you make a larger investment.
Operate an online store: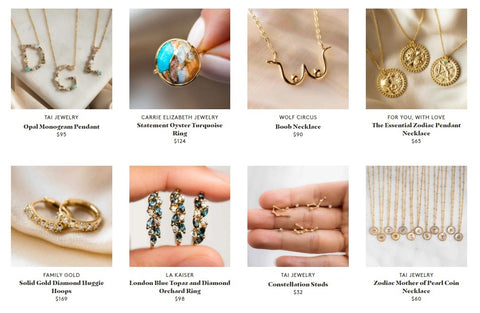 You can always sell your products online if you're not interested in opening a physical jewelry store. This option is much less expensive and allows you to reach a global audience. Plus, you'll have more control over your inventory and shipping options.
To get started, create a professional-looking website and promote your products through social media and other online channels. You'll also need to choose a reliable eCommerce platform to host your store. Once you've done this, you can start taking orders and shipping your products.
Sell through other retailers: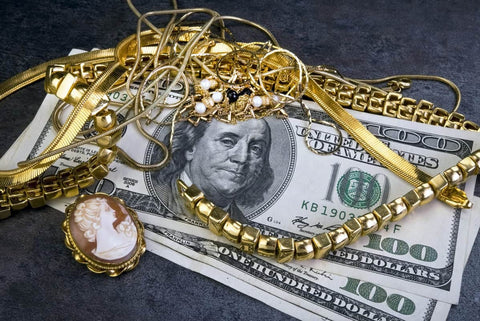 You can always sell your jewelry through other retailers if you're not ready to open your store. This method enables you to get your items in front of a broader audience without investing much money. Plus, you'll still have some control over how your products are presented and marketed. To get started, research the different retail options in your area and see if any of them would be a good fit for your brand. Once you've found a few stores that you're interested in, reach out to them and see if they're interested in carrying your products.
Always remember that marketing is the most important factor in the success of a jewelry company, no matter what path you choose. So be sure to put some time and effort into promoting your brand. If you do this, you'll be sure to find success in no time.
In a Nutshell
So, if you're serious about starting your own jewelry business, follow the steps outlined above. And, most importantly, don't give up on your dreams! You may succeed in the jewelry industry if you are ready to put in the necessary labor and show sufficient dedication. Are you ready to start your own jewelry business? Let us know in the comments below!