Regarding accessories, there's nothing as versatile as a bracelet. A great way to dress up any outfit, bracelets come in all shapes and sizes. From delicate gold chains to chunky beaded designs, there's a style to suit everyone. If you're looking for some inspiration, read on for a breakdown of the different types of bracelets available. You're sure to find the perfect one for you!

Let's start with the most classic style of Beaded bracelet:
Beaded bracelet: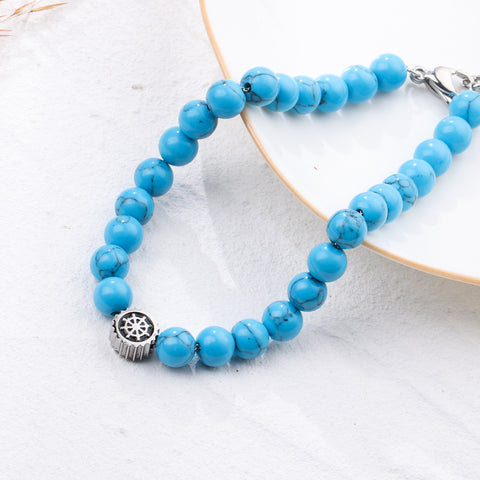 A more playful option, beaded bracelets are ideal for adding a pop of colour to your outfit. From bright statement pieces to delicate designs, a beaded bracelet suits every taste. Most beaded bracelets are made with semi-precious stones, like turquoise and jade so they can be quite delicate.
Then, we have
Bangle Bracelets: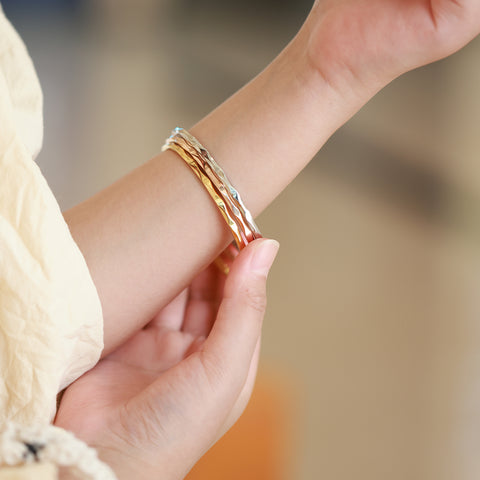 Bangles are bracelets that don't have closures and are usually circular. They're more rigid than other types of bracelets and don't bend as easily. Bangle bracelets come in two forms: closed bangles and open bangles, which are easier to fit in various sizes. They are worn in various fashions, including as a single statement item or layered, looser on the wrist, and higher up on the arm, depending on personal preference. Bangles can be made from different materials, such as metal, glass, stone, or wood. Some are even made of plastic.
Next, we have
Cuff Bracelets: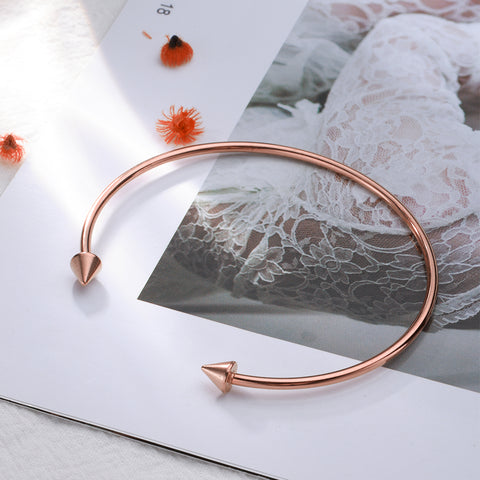 A cuff bracelet is a type of bangle that's more rigid and has a larger circumference. It's also open on one side so it can be slipped on and off the wrist. Cuff bracelets are a fantastic way to personalize your wardrobe while adding flare. They can be made from metal, leather, or other materials and come in a variety of widths. They can also be decorated with stones, beads, or engravings. Cuff bracelets are often comprised of silver, although the metal may also be gold or platinum. They can also be adorned with stones, beads, or writings. Cuff bracelets are thicker than other bracelets and are quite flexible, yet they may still be worn with casual and formal clothing.
Next, we have
Charm Bracelets: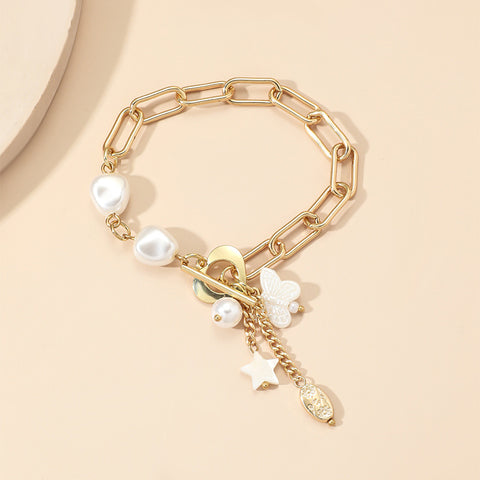 Chain bracelets are popular with charm bracelets, adorned with charms, including pendants and trinkets, all of which have a functional purpose. Hearts, flowers, locks, words, astrological signs, and astronomical bodies are among the most popular motifs. Charm bracelets, like chain bracelets, have secure closures, such as lobster locks, spring rings, toggles, and hook closures. If you're looking for a bracelet with a personal touch, charm bracelets are the perfect option.
If you're looking for a more modern option, try.
Leather Bracelets: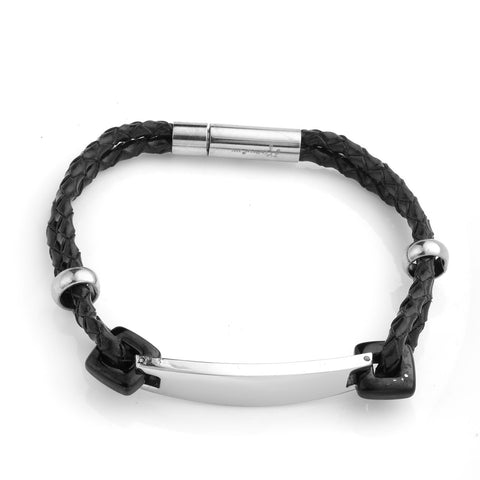 If you're in the market for a leather bracelet, you may be wondering what the most popular types are. Braided wristlets and leather cuffs reign supreme regarding style and function. Some designs feature leather as the only material, while others incorporate additional decorative elements, such as plaques/tags, gemstones (like pearls), baubles, and charms. Leather bracelets are an extremely flexible bracelet style that men and women enjoy in various cultures and subcultures.
More modern still, we have
Bar Bracelets:
Bracelets with a metal bar as part of their design are known as bracelets with bar bracelets. This bar might be linked to a flexible chain or worn on a hard open or closed bangle. The bar is a decorative piece of jewellery belonging to the minimalist style. These bracelets are popular for personalized presents because they may be engraved with initials or affirmations.
Last but not least, we have
Tennis Bracelets:
A tennis bracelet is a luxurious and timeless piece of jewellery that can be worn on any occasion. The name "tennis bracelet" comes from the fact that they were first popularized by tennis player Chris Evert, who famously had to stop her match at the 1987 U.S. Open to repair her diamond bracelet clasp. Tennis bracelets typically have a row of diamonds set in metal, with a clasp that secures the bracelet around the wrist. They are usually quite delicate and dainty, making them perfect for special occasions or everyday accessories.
So there you have it! This guide will educate you about the wide variety of bracelets. Which type is your favourite? Let us know in the comments below!